Ibis Rifle Club
The Ibis Rifle Club is a small friendly club that has had a presence on Bisley Camp since 1908.
The main aim of the Club is to support the sport of target shooting in its many forms. While our primary discipline is full bore target rifle we welcome members who may have an interest in other forms of target shooting will do our best to support you in those activities.
We provide a regular calendar of target bookings throughout the main season (February to November) and the Club facilities are available to full members taking part in competitions run by the National Rifle Association and other organisations throughout the year.
The Club is run as a non-profit organisation with any surplus being used to maintain and develop the Club.
The Club is situated in a prime position at the centre of Bisley Camp on Club Row with easy access to all the ranges.
Clubhouse
Our modern clubhouse provides members with a lounge, bar, drying room and accomodation.
More information can be viewed on the Club House facilities page.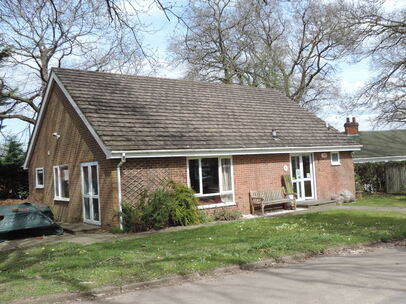 Membership
Our membership includes a past winner of HM The Queen's Prize, National and County standard target rifle shooters and members with a broad experience of various other shooting disciplines.
The club operates very much on a self help basis and applications from prospective new members are always welcome.
We are particularly seeking new shooters, both young and old, who are looking for a club that provides good facilities at good prices with a friendly atmosphere. If you are interested in joining the Ibis then please use the contact us page.
NEWS
Regretfully none of our 4 contenders managed to make the final cut for King's Stage 3. Peter & Reg one point adrift of the cut. Well done anyway to all.
Imperial 2023 diary entry updated and scores to end of the week now available.